Menu
Professional Broking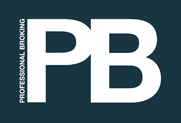 Professional Broking is aimed at the insurance broking community.
It is published by Incisive Media and has an audited circulation of over 12,000.
I wrote a feature detailing the problems that the UK farming industry faced when trying to get insurance against weather-related risks compared to farmers in other countries. I used my extensive network of insurance contacts around the world to source information and quotes.
Click here to read the feature. (Link opens in a new window.)
News

I've recently written some website content for Construction Support, one of the UK's premier providers of training for the construction sector.

I've been working with Easy2Insure, a leading insurance broker, to develop content for their website.

I've been working with Sanjay Madhavji to develop blog content for the Tax Rebates website.