Hemp and CBD Writing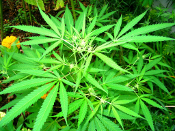 In 2018 the United States introduced the Agriculture Improvement Act (also known as the Farm Bill) which legalised hemp cultivation and hemp-based CBD products as long as there was no more than 0.3% THC content.
Since then there has been growing interest in hemp and CBD, and a number of people have been asking me to write or improve website content for them.
What Are Hemp and CBD?
Hemp and marijuana are both types of cannabis plant. However, the active ingredient in hemp is CBD whereas the active ingredient in Mairjuana is THC. There's an important difference between these two ingredients.
CBD and THC are both cannabinoids. They interact with the cannabinoid receptors in the human body but the effect that they have is very different.
CBD is used for its therapeutic benefits and doesn't get you stoned. THC does have some therapeutic benefits, but the main reason people use marijuana is the fact that THC does get you stoned.
(Note that hemp and CBD are not legal everywhere so you should check the legal situation in your region before doing anything that might get you arrested!)
What Are the Therapeutic Benefits of CBD?
There are claims that CBD can cure pretty much any ailment that you can imagine - from acne to cancer - although there is very little actual evidence at the moment so some of those claims have to be taken with a pinch of salt.
However, CBD has been shown to be effective in treating certain conditions. As an example, the US Food and Drug Administration has approved CBD-based medicines for the treatment of epilepsy. Other medical conditions where there is some credible evidence that CBD could be beneficial are:
Pain relief
Inflammation
Parkinson's disease
Huntington's disease
Sleep disorders
Glaucoma
My Recent Writing
The content I've created recently has covered a range of hemp and CBD issues, including:
Hemp cultivation
CBD science
How to use CBD products
Find Out More
If you are involved in the hemp and CBD sector and want to find out how I can help you create new content for your website or improve your existing content, feel free to get in touch. For a no-obligation quote, please fill in the form on the Quote Request page. Alternatively, you can send an email to discuss your requirements to:
News

VAT Vakuumventile AG is a global leader in the manufacture of high-performance vacuum valves. I've been proof reading product brochures and case studies for them.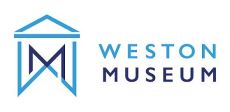 I've been working with the refurbished museum in Weston-super-Mare to help them develop their social media strategy.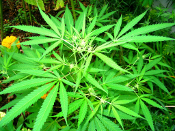 Recent changes in the legal status of hemp and CBD have increased interest. I've been writing content for a number of clients in this sector.