Bulb Energy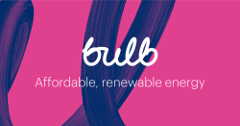 I've been writing about domestic UK energy suppliers for a client lately and although I can't share those articles with you because they were written under an NDA, I thought I'd share my experience of Bulb Energy with you.
I switched to Bulb Energy in February 2019 and the company is now my gas and electricity provider. I'll be honest, although Bulb Energy makes a big play about the fact that they supply green, renewable energy, the main reason I switched was the fact that they give you an incentive payment when you switch to them.
Disclaimer: If you switch your energy supply using the link below you'll get £50 cashback but I'll get a £50 referral bonus too.
Who Are Bulb Energy?
Bulb Energy launched in 2015. They claim that they are the biggest green energy supplier in the UK, and with nearly a million customers, that claim is credible.
The company is based in East London and employs 270 people. Bulb Energy has won a number of awards, including being named one of the top UK tech startups to work for and gaining the 'best value for money' and 'easiest to switch to' uSwitch awards.
So Are Bulb Energy Any Good?
The company scores five out of five start on TrustPilot. I don't know what they're like on the phone because each time I've contacted them it's been via email, but they've answered each email within 24 hours and the answer appears to have come from a human being rather than being an automated response.
How Expensive Are Bulb Energy?
In theory, green energy should be more expensive than conventional energy, but in practice Bulb Energy is cheaper than the Big Six energy providers.
On the electricity side of things switching has saved me around 20% and as my office consumes vast amounts of electricity that's resulted in quite a meaningful saving in real money terms.
On the gas side of things it's not quite so great. Bulb Energy appears to be slightly cheaper but it's difficult to say because I don't use a huge amount of gas. I'd guess it was only 2-3% cheaper, but by the same token, you do get the cashback deal so overall, switching has worked for me.
How Do You Get the Cashback?
This is the best part. If you're on a pre-payment meter for your gas and/or electricity as I am they give you the cashback via bank transfer rather than just putting a bit of credit on your meter. You get an email 21 days after switching asking where you want the money to be sent.
If you're on a monthly direct debit arrangement you get the cashback applied to your account.
How Easy Is It to Switch to Bulb Energy?
It's a three minute job. You just click on the link below, enter a few details and it all happens. I'm on a pre-payment meter for Bulb Energy and they just sent me a new key for the meter to use once the existing credit on the meter had run out.
I've been with Bulb Energy for a few months now and I've been more than happy with both the service and the cost of the energy that they supply. It's well worth considering switching.
Click here to visit the Bulb Energy Website. (Link opens in a new window.)
News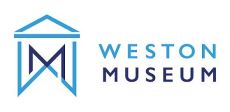 I've been working with the recently refurbished museum in Weston-super-Mare to help them develop their social media strategy.

Numo is an online business finance hub. I'm providing them with content that explains business finance in a way that people without a financial background can understand.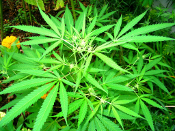 Recent changes in the legal status of hemp and CBD have increased interest. I've been writing content for a number of clients in this sector.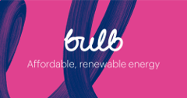 Bulb Energy claims to be the biggest green energy supplier in the UK. Their tariffs are among the cheapest on the market and they offer you cashback when you to switch to them so being good to the environment can also be good for your wallet.