Menu
Case Studies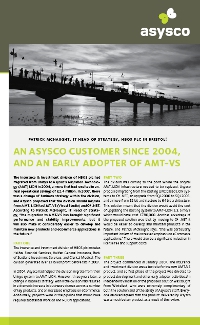 Case studies are used by companies to demonstrate how their products and services have helped their customers solve particular problems. I have written case studies for both small and large companies.

Recently I've written a case study demonstrating how a Plustek scanner with multi-sheet feed capability had dramatically reduced scanning times and minimised scanning errors at Aylesbury High School

.

I've also written a number of case studies describing how the Peglegs iWALKfree handsfree crutch has helped all sorts of people - from olympic sportsment to famous actors - during their recovery from leg, ankle and foot injuries.

For a no-obligation quote, please fill in the form on our Quote Request page. Alternatively, you can email your requirements to:
News

I've recently written some website content for Construction Support, one of the UK's premier providers of training for the construction sector.

I've been working with Easy2Insure, a leading insurance broker, to develop content for their website.

I've been working with Sanjay Madhavji to develop blog content for the Tax Rebates website.