Menu
Business Computing World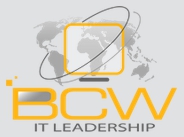 The Business Computing World blog reaches over 1,000 inspirational business IT thought leaders.
It's publisher, Christian Harris, was looking for someone to write reviews of business solutions in the Cloud computing sector.
I wrote a range of reviews covering Dropbox, Evernote, Desk.com, LivePlan, Microsoft SkyDrive and Google Drive.
Click here to visit the Business Computing Website. (Link opens in a new window.)
News

I've recently written some website content for Construction Support, one of the UK's premier providers of training for the construction sector.

I've been working with Easy2Insure, a leading insurance broker, to develop content for their website.

I've been working with Sanjay Madhavji to develop blog content for the Tax Rebates website.